INTERNET CONNECTIVITY
At Vostron, we are all about great user experience. With rock-solid services and advanced network monitoring, our Internet Connectivity gives you the perfect balance of performance and stability in one fully managed service.
We provide Leased Lines or Broadband and everything in between, but it's the way we deliver them that makes all the difference. You can have bombproof resilience over multiple carriers, and scalable services that will grow with your strategy. By combining multiple circuits with managed network hardware, we give you the best possible business connection to your off-site technology.
Whether you are accessing the Cloud or building a Wide Area Network, you will add stability to your strategy with our Internet Connectivity.
MPLSconnectivity and managed security. Delivered as a single, highly secure service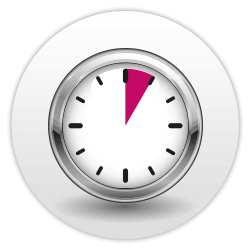 24 x 7proactive monitoring detects and resolves faults as they happen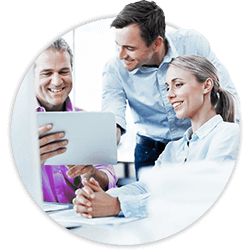 100%uptime guarantee with automated failover and diversely routed connections
Leased line
If your business demands guaranteed stability, you should be considering a Leased Line. Fibre-optic from end-to-end, Leased Lines are the most reliable way to connect your offices and keep your business online. You choose the speed, from 10 Megabits to a full Gigabit per second, and increase capacity as you expand your business.
Find Out More about Leased Lines
EFM Broadband
Ethernet First Mile connections are uncontended Ethernet services, delivered over bonded copper phone lines to give a precisely-managed, widely-available and affordable service that is not slowed down by peak traffic at the telephone exchange.
Find Out More about EFM
FTTC (VDSL) Broadband
Fibre To The Cabinet, or FTTC (also known as VDSL) is the latest generation of broadband technology. By upgrading the underlying network to include fibre-optic cabling between the exchange and your local street cabinet, FTTC offers faster download speeds and much lower latency than legacy broadband offerings.
Find Out More about FTTC
Business Broadband
ADSL is a traditional broadband service, delivered over analogue telephone lines from your local BT exchange. We have optimised our ADSL service for upstream performance, and because it doesn't require any new infrastructure it is universally available at a very attractive price.
Find Out More about Business Broadband
PERFORMANCE TABLE
It's tempting to choose a service based on transfer speed alone. In reality, there's more than speed to consider when productivity is at stake. Our table below details the characteristics of each service so you can pick the business connection that suits you best.
My Results
-
-
-
-
-
-
-
-
-
-
-
-
-
-
-
From your results it's likely that you have an
ADSL connection.
Would you like to talk in more detail about your results? Get in touch and speak to one of our friendly team members.
GET In Touch
My Results
What makes us different?
Our sole aim is keep you connected with your customers and staff, and give you the best possible platform for the growth of your business.