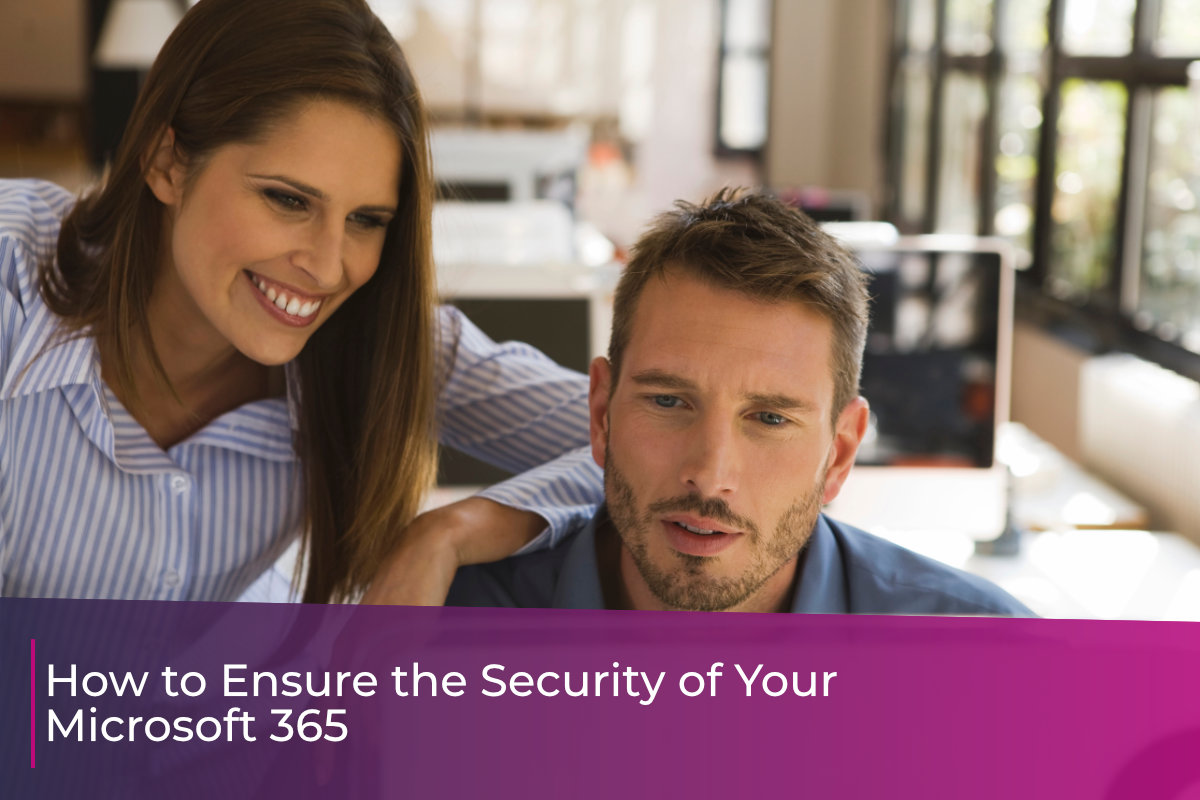 17 Jan

How to Ensure the Security of Your Microsoft 365

Posted at 14:40h

in

Blogs

We now understand that just because your company is tiny, doesn't necessarily indicate that you are safe from cyberattacks. In reality, you are more likely to be attacked because most small businesses have much smaller budgets than their bigger competitors.

This led us to study how we can safeguard our 365 settings. We concentrated on some of the most widely utilised strategies employed by cybercriminals to target your system because the majority of our businesses depend on the power of 365 to succeed.

The probable effects of a breach will be discussed in the remaining sections of this article, along with some different measures you can take to secure your system to avoid them.
What could happen if a breach is successful?
The severity of a breach could be terrible, depending on the cybercriminal's objectives, the worst of which are:
Business masking – It would be disastrous if a hacker gained access to your complete Microsoft 365 environment! They would have complete access to your contacts and email history, which means they could learn sensitive information about your company. They have complete knowledge of not only who you do business with but also the amounts of money that are transferred with those businesses, and they have unrestricted access to erase or spread that data. In other words, your machine can unintentionally end up on a list of prospective targets for future assaults.
Data theft — Your OneDrive and SharePoint libraries' file data may become corrupted, stolen, or deleted. This would be devastating for your business since, in addition to putting you in legal hot water, it would be difficult to win back the trust of the clients whose data was lost.
Theft of sensitive data – The information you keep probably contains login passwords for third-party systems or, in the worst case, financial information for your clients or your own company. Again, if specific information were stolen, this could be terrible and even fatal to the company.
Microsoft 365 – The tool that makes it all possible
Microsoft 365 is a cloud ecosystem that makes work possible for millions of us around the world. It has been a part of our lives for decades now, and for some has been a part of our lives from childhood. Its day-to-day uses have become essential to completing our daily tasks. Over its years in service, its functionality has evolved to accommodate practically every circumstance. It allows for an influx of emails, so malicious emails will inevitably find their way through. You must secure 365; protecting that environment is integral.
Securing Microsoft 365
To make sure that your system is as safe as possible, two key areas need to be addressed. Now let's investigate them:
A detailed policy outlining how users can access and use Microsoft 365.
Implementing technology safeguards and controls inside your organisation.
Tech defences
You can defend against cyber dangers with technical measures. They offer defence against:
A "spoofing" attack when cybercriminals pose as your company and target your domain.
Receiving or clicking on links in emails that are part of phishing campaigns.
Receiving or downloading harmful file attachments from emails, including ransomware and other types of malware.
Unauthorized parties intercepting or seeing email content or attachments.
Your Users
The most crucial line of defence for any system is unquestionably your users. No matter how much money you spend on technological security, your system is vulnerable, and all it takes for your company to potentially fail is one click.
Let's look at some of the dangers your users may pose while they utilise Microsoft 365, which depend on:
Sharing files and documents is possible.
Email messages' capacity for sharing potentially sensitive information
The assigned rights and level of system access
How difficult their password is and whether it is exclusive to Office 365 or used as a generic password for other services.
Microsoft 365 security defaults – what are they?
Wherever your users are on the planet, you may specify security parameters for them and activate them to automatically enforce a number of policies. Since security defaults are included in your membership cost, users who have used Office 365 for a while but have never used them may perceive them as a free enhancement to an already comprehensive product (they are free provided you are an organisation that utilises at least the free tier of the Azure Active Directory service).
Let's examine the security defaults, which include:
Demand that all users sign up for MFA (Multi Factor Authentication)
Make MFA a requirement for all system administrators.
Demand MFA actions from users after specific actions
Disallow older types of authentication.
Keeping your 365 Safe
At Vostron we know how important Office 365 is to businesses so if you would like help to secure your Office 365 please get in contact today and we can help you with it.