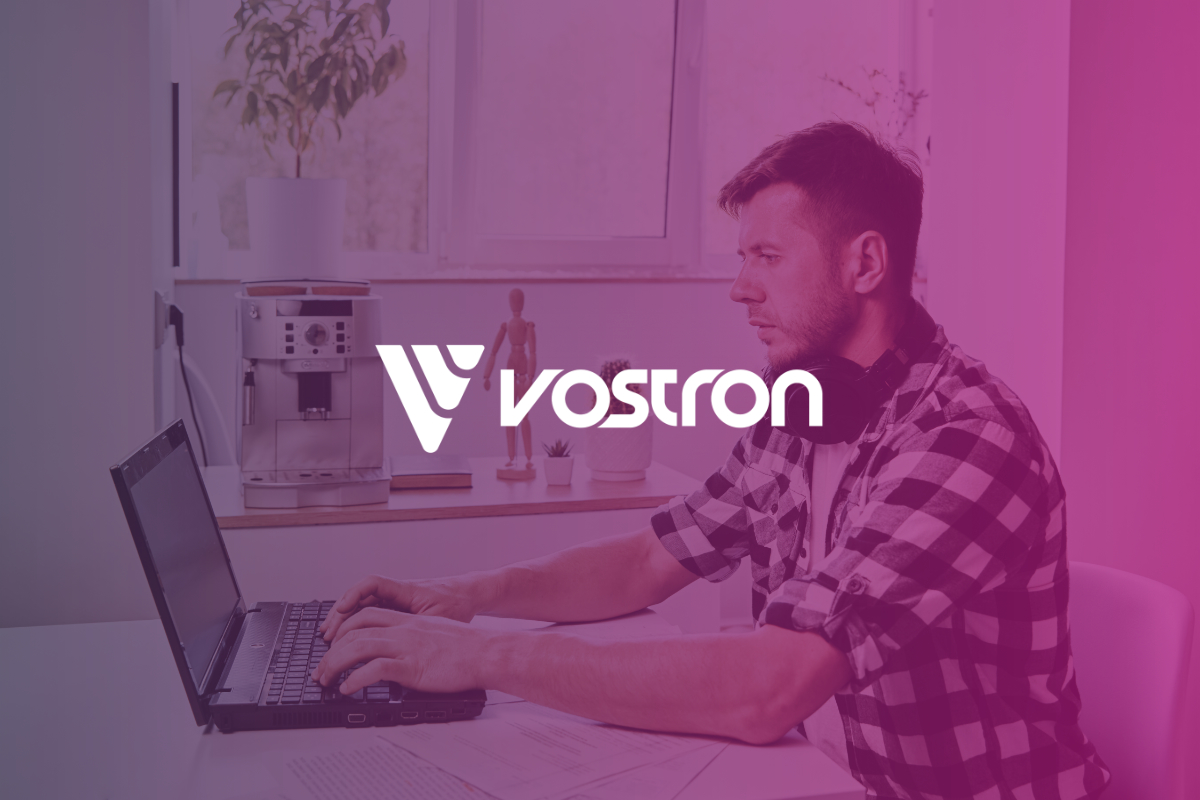 17 Oct

Top 8 Must-Have Remote Work Tools

Posted at 08:25h

in

Blogs

The way we work has undergone a significant transformation in recent years, with remote work becoming increasingly prevalent. This shift has been accelerated by technological advancements that have enabled employees to work effectively from anywhere in the world. A number of technologies are key to getting the best from remote work, ensuring it is efficient, cyber-secure, scalable, and competitive. In this piece, we'll explore the top eight technologies that empower remote working and discuss why they are important for businesses that are considering or already offer remote working. 
1.  Cloud Computing
As discussed in our last piece, cloud computing is the backbone of remote work. It enables employees to access data, applications, and services from the cloud rather than relying on on-premises infrastructure. As a brief recap, this technology offers several key benefits: 
Accessibility: With cloud computing, employees can access work-related resources from any internet-connected device, promoting flexibility and mobility. 
Scalability: Cloud services can scale up or down as needed, accommodating changing workloads and resource demands. 
Collaboration: Cloud-based collaboration tools allow remote teams to work together seamlessly on documents, projects, and tasks in real-time. 
Cloud computing is the foundation for remote working and the real-time features such as live document collaboration that are possible through it. Some popular cloud computing platforms include Amazon Web Services (AWS), Microsoft Azure, and Google Cloud Platform (GCP).
2. Unified Communications (UC)
Unified Communications technologies bring together various communication channels, such as voice, video, chat, and email, into a single, integrated platform. UC solutions play a game-changing role in remote work by enabling efficient communication and collaboration. Here are some aspects that are unified by UC solutions:  
Voice and Video Conferencing: UC platforms offer high-quality voice and video conferencing capabilities, making virtual meetings and team collaborations smooth and productive. 
Instant Messaging: Chat and messaging tools within UC platforms facilitate real-time communication, allowing remote employees to exchange messages, files, and updates effortlessly. 
Email: Email remains a fundamental communication tool for remote work, and modern UC systems often include email integrations.  
Some notable UC solutions include Microsoft Teams, Cisco Webex, and Slack.
3. Virtual Private Networks (VPNs)
One drawback to remote work is that it increases the attack surface, the number of potential cyber vulnerabilities that an organization has. For example, personal home routers are less securely configured, compared to business network routers. Remote working can also give rise to other vulnerabilities, such as the use of poorly secured personal devices to access corporate network resources.  
VPNs are one tool that many organizations use to ensure private and secure access to address these risks. VPNs encrypt data transmitted between the remote device and the corporate network, protecting it from potential interception by malicious actors. They also can provide access control measures, ensuring that only authorized users can connect to the organization's network remotely.  
As a result, VPNs help to maintain data privacy by keeping sensitive information secure, while also helping to protect your business. Well-known VPN solutions include Cisco AnyConnect and OpenVPN. 
4. Remote Desktop Protocol (RDP)
RDP technology allows remote workers to access and control their office computers or servers from a device based in a remote location. Usually this is beneficial when a person needs to use specialised software or company resources, or when an organization wishes to retain a consistent work environment. As a result, RDP is a great solution for some organisations, and an unnecessary one for others.  
RDP enables organisations to access office resources in a seamless way; a person is essentially working with an office computer, from a virtual location. Relatedly, the data remains on the office-based device, which can reduce risks around data leakage. Another benefit is that an employee can use a preferred device, while having access to their work environment.  
Popular RDP solutions include Microsoft Remote Desktop Services (RDS) and TeamViewer. 
5. Enterprise Mobility Management (EMM)
Turning towards cyber security, EMM solutions are designed to manage and secure mobile devices used for work, such as smartphones and tablets.  
EMM solutions enable mobile device management (MDM), which allows organizations to control and secure mobile devices, enforce policies, and remotely wipe devices if necessary. It also can be used to manage applications: an organization can manage and distribute work-related applications to mobile devices, as well as implement controls on what applications can be downloaded and used. EMM solutions also protect sensitive data on mobile devices through data encryption and access control features.   
Some leading EMM solutions include VMware Workspace ONE, MobileIron, and Microsoft Intune. 
6. Collaboration Tools and Project Management Software
There's a vast array of collaboration and project management tools that can help businesses to remain organized and productive, including remotely. Some key solutions can be grouped into:  
File Sharing and Storage: Platforms like Dropbox, Google Drive, and OneDrive allow remote teams to share and collaborate on documents securely. 
Project Management: Tools like Asana, Trello, and Jira can help remote teams to plan, track, and manage projects efficiently. 
Virtual Whiteboards: Virtual whiteboard tools like Miro and Microsoft Whiteboard, facilitate brainstorming and visual collaboration, and complement the virtual meeting capabilities of cloud computing. 
7. Cyber security Solutions
Cyber security is essential in today's digital world for maintaining and building trust with clients and partners, as well as ensuring compliance with data protection regulations. There are a number of cyber security solutions that a business should have in place, some key ones include:  
Endpoint Security: Endpoint protection platforms safeguard remote devices from malware, ransomware, and other threats. 
Network Firewalls: Firewalls regulate the traffic going into and out of your network, preventing unauthorized parties from breaching your digital perimeter.  
Multi-Factor Authentication (MFA): MFA adds an extra layer of security by requiring users to provide multiple forms of identification before access is granted. If a user's login credentials are compromised, a cyber threat would also need access to a second device or account to get in.  
Simpler endpoint security solutions include anti-virus software, network firewalls that can be deployed either as hardware or as a SaaS solution, while MFA is a common security feature that can be configured in a wide range of popular SaaS solutions.  
8. Workflow Automation Tools
Workflows automation tools enable businesses to streamline their workflows and to achieve more, using less time and resources. Here's why they can be make a game-changing difference today:  
Efficiency: Workflow automation eliminates repetitive and time-consuming tasks, allowing your staff, whether they are remote or not, to focus on more strategic and higher value activities.  
Collaboration: These tools often include features for collaboration and task management, enabling remote teams to coordinate and complete tasks efficiently. 
Visibility: Workflow automation provides real-time visibility into the progress of tasks and processes, making it easier to monitor and manage remote work activities. 
Consistency: Automation ensures that processes are executed consistently, reducing errors and ensuring that remote employees follow standardized procedures. 
Integration: Many workflow automation tools can integrate with other software and applications, facilitating seamless data sharing and enhancing productivity across your business.  
Popular workflow automation tools include Zapier, Microsoft Power Automate (formerly Flow), and WorkflowGen. These cloud-based tools provide seamless data integration and visibility, and can be real value-drivers for organizations in a world where automation and AI are fast becoming cornerstones of commercial success.  
In all, these technologies are important foundations for effective remote work in today's digital age. As remote work continues to evolve, organizations must leverage these technologies to support their remote workforce, maintain productivity, and ensure data security. By embracing these technologies and adapting to the changing work landscape, businesses can thrive in the era of remote work. 
Empowering Businesses to Succeed with Technology
Since our founding back in 2005, Vostron has been in the business of empowering organisations to achieve success with the help of technology. We operate under a few guiding principles: agility, people and approachability. With a responsive, personalized and people-focused service, we help our clients to use technology to change peoples' lives, with a can-do attitude that is characteristic of our friendly and proactive service.   
We're proud to have grown a loyal customer base across the UK from our home of Southampton. If you have a technology challenge you would like to solve, get in touch with us today, and we'll be glad to help you!