Network Speed
Your current internet speed is slow.
Claim your £2500 voucher to upgrade your internet connection now.
Claim Your Voucher
Business Gigabit Broadband Voucher Scheme
Upgrade to Leased Line, Gigabit connectivity with a £2,500 grant awarded by the Department of Culture, Media and Sports. Search your postcode to find out if your business is eligible.
Search Your Postcode
What is the Gigabit Broadband Voucher Scheme?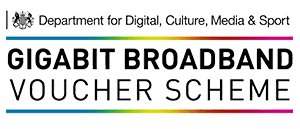 After the successful launch and huge popularity of the Connection Voucher Scheme and its funding, launched by the UK Government in 2015, a second incentive has been begun offering businesses the opportunity to claim up to £2,500 to offset the cost of upgrading to Gigabit-capable connectivity.
£67m available to SME's across the UK
SME's (Small or Medium Enterprises) nationwide that are interested in upgrading to Gigabit, Leased Line connectivity for their business are now in a great position to do so.

The UK Government, in late 2017 launched the first wave of its programme, the Local Full Fibre Network Programme, where £10m was allocated for five pilot areas across the country.

Following the Local Full fibre Network Programme, an incentive known as the Gigabit Broadband Voucher Scheme was launched in March 2018 which, "has the strategic objective of increasing full fibre coverage across the UK".

To achieve this, the scheme encourages businesses (SME's) to apply for a voucher of up to £2,500, which is designed to cover the cost of installing a full-fibre, Leased Line connectivity to your business. The Gigabit Broadband Voucher Scheme wont be around for long, so take advantage and join the Gigabit revolution!
Find out if you are eligible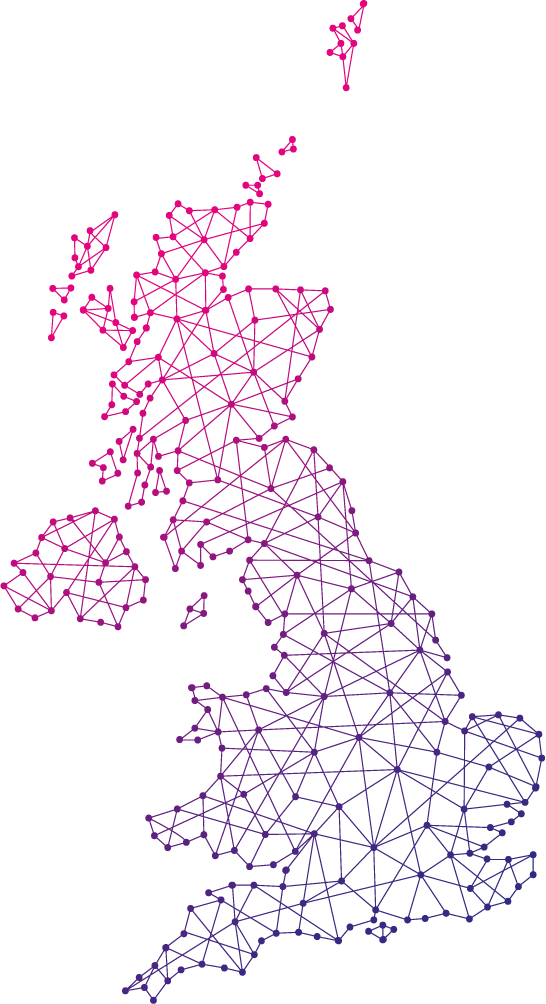 How To Apply For The Grant

1. Check Your Postcode
To make sure your postcode is in an eligible area, simply enter your postcode in the checker above.

2. Get in Touch
If the voucher is available in your area, and you would like to find out more about how to apply, get in touch and we can discuss your options.

3. Application
Once you have chosen a new connectivity service and are completely happy, we will submit an application to the Department of Culture, Media & Sport on your behalf for the grant.

4. Completion
Once the application has been confirmed by all parties, the installation will begin to deliver the service and bring fibre connectivity to your premises.
Great news! Your postcode is able to receive funding of up to £2,500 to upgrade to Leased Line Internet connectivity.
To enquire about applying for the grant, or if you just want to find out some more information, simply fill in your details and we will get in touch. Or, if you would prefer, you can call us on 02380 111 111, or email voucher@vostron.com.
Frequently Asked Quesitons
SME's (Small or Medium Enterprises) nationwide that are interested in procuring Gigabit connectivity for their business are now in a great position to do so.
The basic conditions are: The business cannot employ more than 249 people. The annual turnover of the business is below €50m. The business has not received more than €200,000 in the current and two previous financial years in De Minimis State aid.
The grant has been set up to pay for the cost of installing the physical infrastructure required. In this case digging fibre-optic cables to your premises. It also covers the cost for the hardware needed for the service to run. This will be a gigabit capable router.
It is a relatively pain-free process. Once you have spoken to us about your requirements, an application is sent off to the DCMS, they then confirm your application to you. We then begin the process of surveying your premises and the installation of the service.
If fibre is already connected to your premises then sadly you cannot use the voucher. But, if you have an FTTC service you can – as fibre is connected to your cabinet.
Gigabit, Leased Line connectivity is a bespoke service that can differ in cost from customer-to-customer. The biggest differentiator in cost is the distance between the fibre connection and your premises. To find out the distance of your postcode and an indicator of price, simply get in touch for a no-obligation chat.
Got more questions?
Get in touch, we would be happy to answer any queries you have.
Get in touch